Join us for the Health Tech Competition from the American Heart Association (AHA) November 13 in Anaheim, CA. Highly qualified applicants will be selected to pitch their health startup company to venture capitalists and AHA VIPs that can help take new companies to the next level.
Meet our Emcee, Lisa Suennen! Lisa is Senior Managing Director at GE Ventures. She leads the firm's healthcare venture fund which invests in early-to-growth stage healthcare investments across health IT, health services, medical technology and life science technologies. She is a prolific blogger on health innovation and can be found at Venture Valkyrie.
Learn more about Lisa!
The AHA Health Tech Competition
Application Criteria
Improves patient outcomes through innovative technology Incorporates evidence-based health research
A working prototype or minimally viable product
Privately held self or venture-funded company
Available to showcase and present live before a panel of judges in Anaheim on November 13
Finalist Details
Finalists will receive conference passes, present live before a panel of judges, and showcase their technologies to 18,000 scientists and healthcare professionals at the AHA Scientific Sessions in Anaheim on November 13.
Benefits
2 Passes to Scientific Sessions ($2190)
Health Innovation Showcase ($2000) in the Health Innovation Pavilion
Meeting with AHA Center for Health Technology & Innovation team
Networking with over 18K scientists and healthcare professionals
Speaking opportunities at future AHA health tech events
The AHA winner gets:
1 year membership in the AHA Health Tech Collaborative ($25K value)
Advisory Meetings with the AHA Center for Health Technology & Innovation leadership
AHA physician faculty and judge Recognition by the AHA as the winner of the 2016 Health Tech Competition in the form of a digital badge
Timeline
October 20 Application Deadline
October 27 Finalists Announced
October 30 Coaching Begins
November 12 Onsite Company Review
November 13, 2017 Competition
The Health Tech Competition
American Heart Association
Anaheim Convention Center
November 13, | 1:00 PM
Scientific Sessions 2017
American Heart Association
Anaheim Convention Center
November 11–15, 2017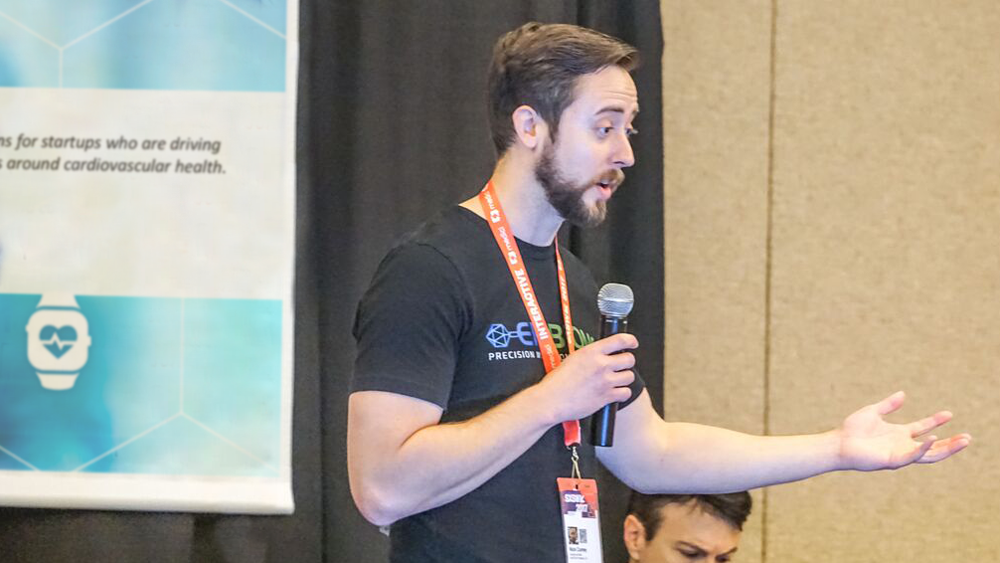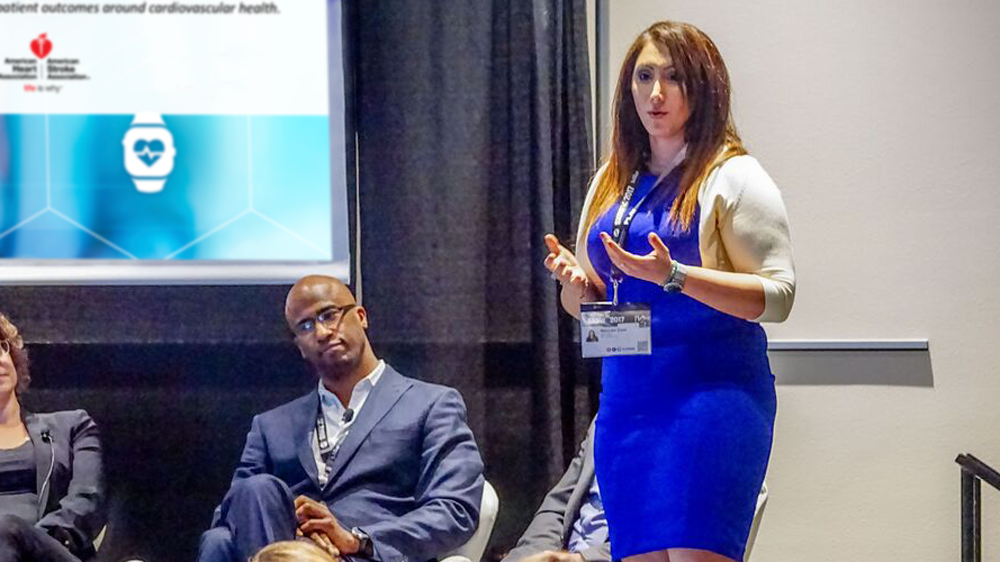 AHA's annual Health Tech Competition is a unique opportunity for entrepreneurs and startups to introduce their innovation to cardiology thought-leaders from around the country.
The Eko team greatly benefited from the feedback we received during the competition and have found ways to partner with many of the amazing judges, attendees, and fellow presenters we met at the conference.
Jason Bellet
Co-Founder & COO
Eko Devices