Join us for the Health Tech Competition from the American Heart Association (AHA) November 10 in Chicago, IL. Highly qualified applicants will be selected to pitch their health startup company to venture capitalists and AHA VIPs that can help take new companies to the next level.
Application Period Closed.
[THIS EVENT WILL BE PRODUCED AGAIN IN FALL 2019]
Days until the event:
The AHA Health Tech Competition
Application Criteria
Improves patient outcomes through innovative technology Incorporates evidence-based health research
A working prototype or minimally viable product
Privately held self or venture-funded company
Available to showcase and present live before a panel of judges in Chicago on November 10
Finalist Details
Finalists will receive conference passes, present live before a panel of judges, and showcase their technologies to 18,000 scientists and healthcare professionals at the AHA Scientific Sessions in Chicago on November 10.
Finalist Benefits
2 Passes to Scientific Sessions ($2190)
Health Innovation Showcase ($2000) in the Health Innovation Pavilion
Meeting with AHA Center for Health Technology & Innovation team
Networking with over 18K scientists and healthcare professionals
Consideration for participation at future AHA health tech events
The AHA winner gets:
Advisory Meetings with the AHA Center for Health Technology & Innovation leadership
AHA physician faculty and judge Recognition by the AHA as the winner of the 2018 Health Tech Competition in the form of a digital badge
Timeline
AUG 03 Applications period opens
SEP 21 Application deadline
OCT 20 Finalists Notified/ Coaching by Energizing Health begins
NOV 09 On-site pitch rehearsal
NOV 10 Pitch Event
The Health Tech Competition
American Heart Association
McCormick Place | Chicago, Illinois
November 10, 2018 | 1:00 PM
Scientific Sessions 2018
American Heart Association
McCormick Place | Chicago, Illinois
November 10–12, 2018
New 3-Day Meeting. New Experience. New Sessions.
Our 2018 Emcee is Lisa Suennen. Lisa is Managing Partner at Venture Valkyrie, an advisory firm that works with healthcare and other companies on investment and innovation strategies that capitalize on the significant opportunities presented by today's evolving healthcare system. She is also co-founder of CSweetener, a not-for-profit organization that uses technology and know-how to connect women new to and nearing the C-Suite with female and male mentors who have been there, done that and have a desire to give back.
Learn more about Lisa!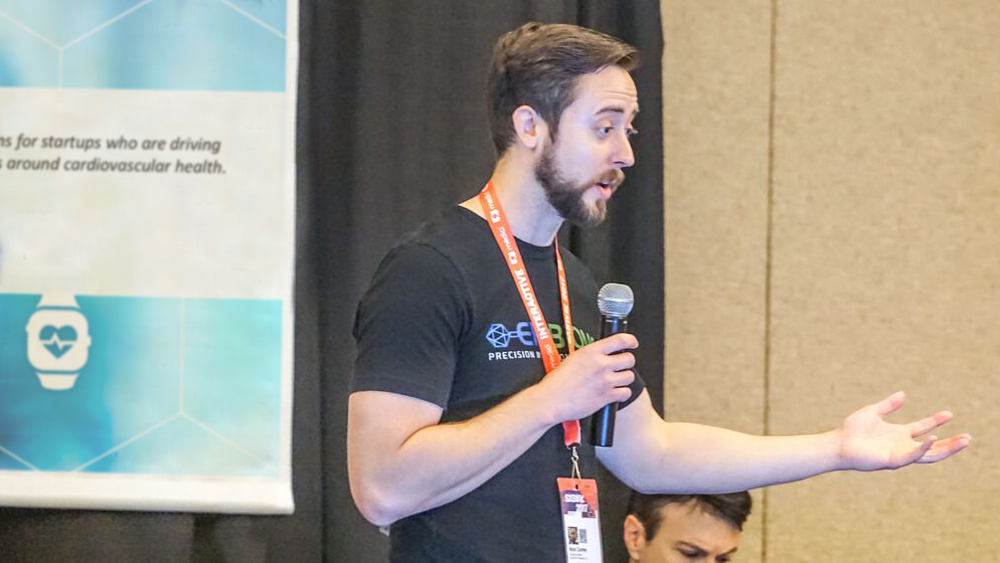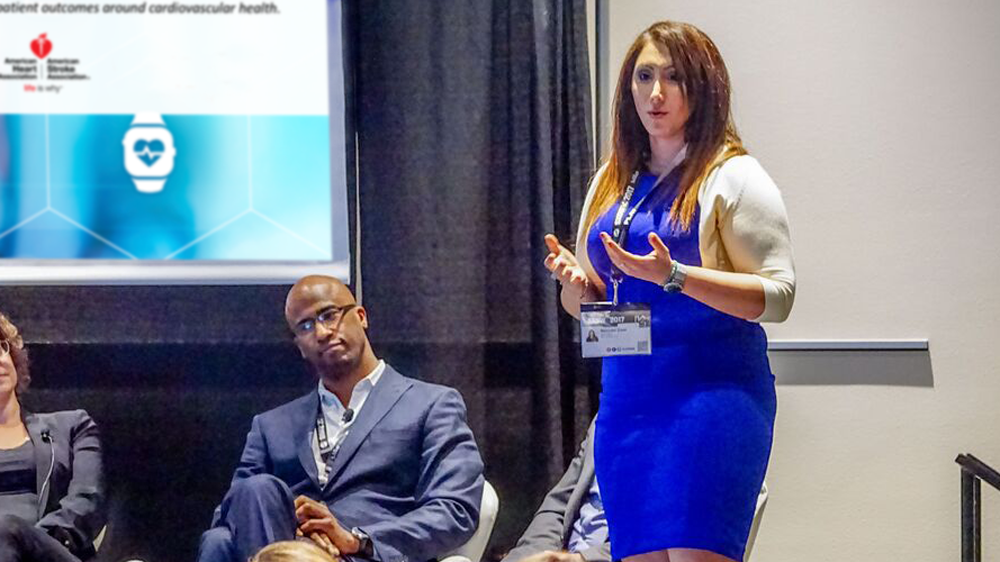 AHA's annual Health Tech Competition is a unique opportunity for entrepreneurs and startups to introduce their innovation to cardiology thought-leaders from around the country.
The Eko team greatly benefited from the feedback we received during the competition and have found ways to partner with many of the amazing judges, attendees, and fellow presenters we met at the conference.
Jason Bellet
Co-Founder & COO
Eko Devices